What local people say about Whitley CDA
The collaboration between the Whitley Community Development Association (CDA) and...
Aspiration In Whitley
The Whitley Researchers is a partnership between the Whitley Community Development Association, local residents and the University of Reading, together they engaged and involve communities in conducting their own research. You can read the full report here. 
Whitley Community Development Association was established in 2013 to work with local people for local people. Originally funded by Local Trust we are now working to be a self-sustainable organisation, that supports and encourages local people to get involved, to make the changes and improvements they want.
"My 20 year old son said he wanted Whitley to be a better place to raise his kids one day. He want's to make a difference"
As a result of our working with the community from our base at the Community Cafe, we have earned the title "the beating heart of Whitley". 
WCDA is a registered charity managed by a board of volunteer Trustees.  They are all either living or working locally in Whitley. We feel it is essential that we have direct links with the people in the community and are a part of the community.
The day to day work is carried out by a number of passionate and committed staff who also work and live in Whitley.
We are the beating heart of Whitley.
WCDA aspires to provide community led spaces across Whitley. Currently, we operate from South Reading Community Hub and The Whitley Advice Shop.  We are also the catalyst and facilitator for various partnerships who provide community engagement and activity within Whitley.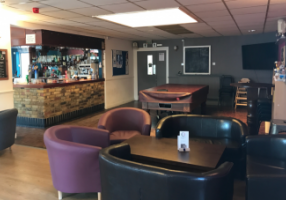 We are the beating heart of a number of projects providing community-led engagement and activity throughout Whitley. The projects are as diverse as our community and range from cafes to gardens and include museums, joining the dots and radio stations.
Sign up to our quarterly e-newsletter
We know you value your time so we won't be sending you loads of stuff that wastes it.
WCDA will use the details you give to send me information about our work events.